Jackie Titus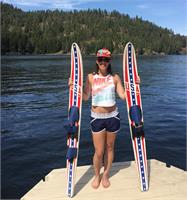 Jackie is a workout fanatic who will try almost anything fitness-related at least once. Her current fitness bucket list? Learning to box and perfecting a handstand. Jackie grew up as a ballet dancer and has evolved to prefer high intensity workouts.
Jackie's favorite thing about group classes is the fact that everyone chooses to be there! What sets her class apart? Her unnatural love to crush the obliques. When she's not crushing her next fitness goal, you can find Jackie out at Nike, where she's a kind of a big deal in digital communications.
Jackie Titus is currently not instructing any classes.